Harishchandragad-Kalsubai Range Trek
Harishchandragad Kalsubai Bhairavgad Ratangad Range Trek is designed for kids in age group 10-16. However, prior experience of outdoor camping is required for…
Overview
Itinerary
Fees Includes
Fees Excludes
Gallery
Reviews
Registration
Resources & FAQs
Harishchandragad Kalsubai Bhairavgad Ratangad Range Trek is designed for kids in age group 10-16. However, prior experience of outdoor camping is required for such long but thrilling experience.
During this range trek – Harishchandragad Kalsubai Bhairavgad Ratangad, kids will be exploring four different trekking destinations including the gigantic Kokan kada of Harishchandragad. Peak Taramati of Harishchandragad and Maharashtra's highest Kalsbai peak will be the rewarding moments the programme. Additionally, the night trek to the top of Kalsubai and sunrise from the top will be thrilling experiences.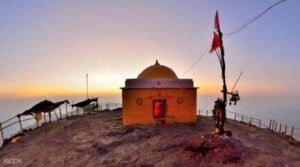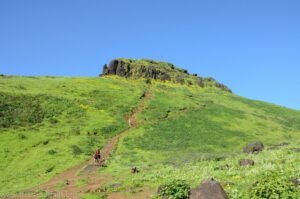 Course Highlights: Activities like Camping, Rappelling, Star Gazing, Treasure Hunt and many more fun activities.
Age Group: 12-16 yrs
Safety First
Giripremi gives PRIME importance to the safety and there are certain norms that we always follow.
Participants to instructors ratio 6:1
Well equipped and experienced instructors.
First-Aid Facility available.
Safety/emergency vehicle available for 24 hours.
Special Reward for Best candidate from boys and girls each,
All Participants get a certificate of Participation
Thank You for Your interest in joining this activity

Following is the procedure to register for the activity:
If you are a registered member then you can directly make payment &nbsp otherwise please follow the procedure

Step 1>> &nbsp Fill the online registration form here - Registration Form
FOR ONE DAY ACTIVITIES LIKE NISARGANAAD, CLIMBING WORKSHOP, Etc.
Step 2>>&nbsp Print and submit the self decration form - Fitness Certificate
Step 3>>&nbsp Make Payments - Activity Payment
FOR ALL OTHER ACTIVITIES LIKE COURSES, MULTIDAY TREKS, Etc.
Step 2>>&nbsp Print and submit the medical fitness certificate - Fitness Certificate
Step 3>>&nbsp Print and submit the noterized indemnity bond - Indemnity Bond
Step 3>>&nbsp Print and submit the noterized indemnity bond (Minor) - Indemnity Bond
Step 4>>&nbsp Make Payments - Activity Payment