Diploma & Certificate Course in Mountaineering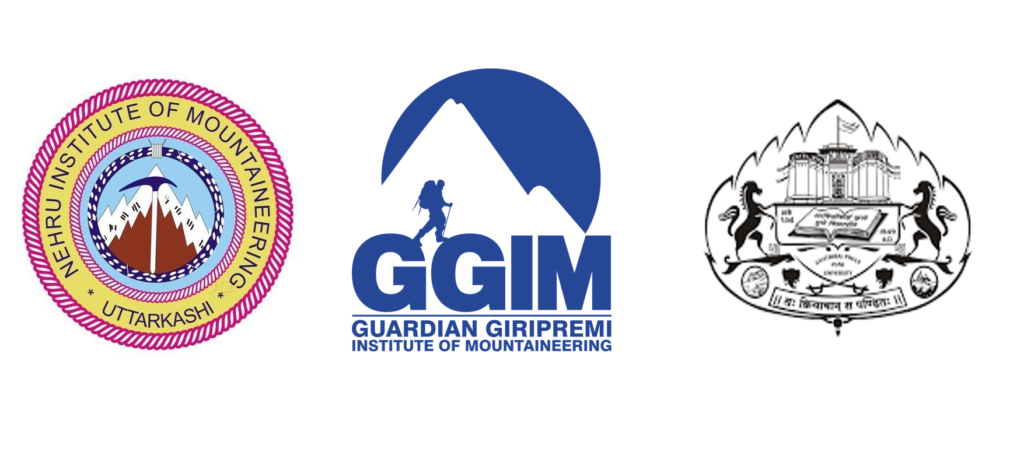 Diploma Course in Mountaineering
Certificate Course in
Mountaineering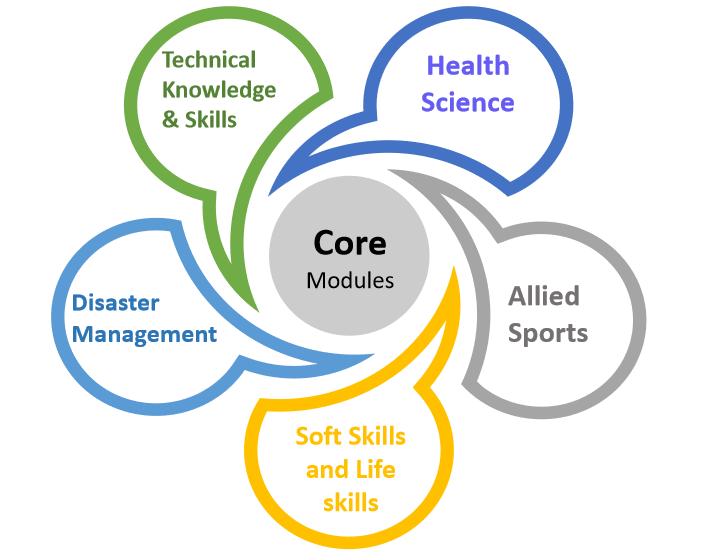 Both the courses are built fundamentally on life skills and five core modules mentioned in the image alongside.  Each module comprises of various topics that covers the entire spectrum of mountaineering and allied studies. 
Life skills are a set of abilities, attitudes and socio-emotional  competencies that enable individuals to learn, make informed decisions and exercise rights to lead a healthy and productive life and subsequently become agents of change. UNICEF has developed a set of life skills in Indian context. 
Mountain climbing is not just a sport but a way of life and hence, through this sport, individual tend to acquire these life skills. 
OBJECTIVES OF THE COURSES
To incorporate experiential education through outdoor sports as per the 'New Education Policy 2020' by MHRD, Gov. of India.
To develop confident, healthy & courageous youth for nation, through safe & systematic training & learning platform for enthusiastic and energetic students
To enable to understand the disciplinary content knowledge, application of content knowledge to further teaching the contents
To make students accustomed to the world of global adventure sports sector
To introduce potential employable opportunities in Maharashtra, India, and abroad in the adventure sector through vocational skills, certificate, & degree  programme syllabi