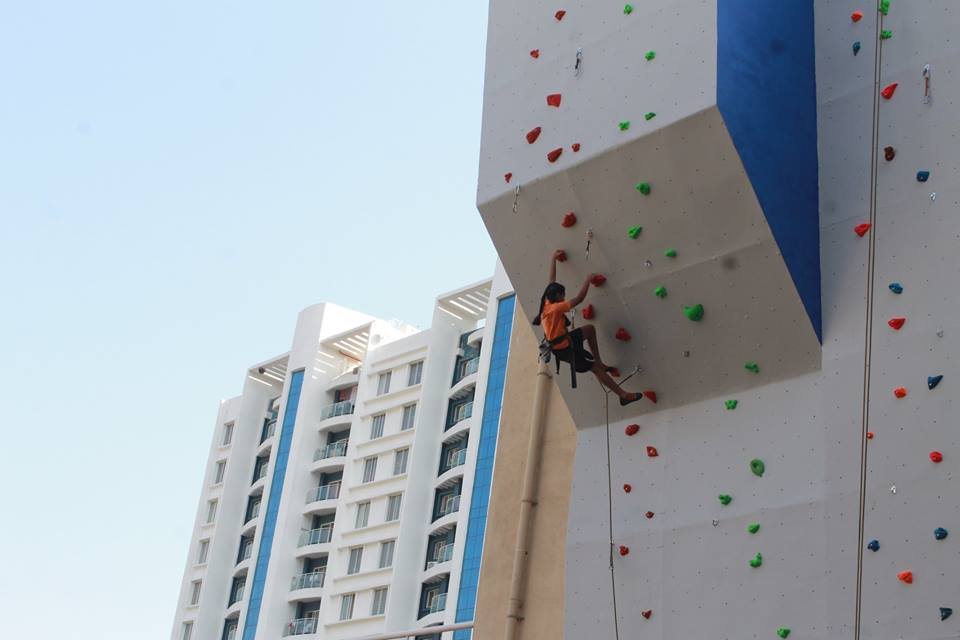 climbing-1
SPORT CLIMBING IN OLYMPIC 2021

Yes!! Sport climbing is an emerging Olympic Sport.
Do you wish to learn and master the skills of climbing?? Signup for our workshops / courses and be an accomplished climber!
Sport Climbing or also known as artificial Rock Climbing is an emerging sport in India. Since 2021, this sport has also got a recognition at Olympic levels. Needless to share the good news that Sport Climbing will be an official event in Tokyo Olympics 2021.  
Climbing wall is an artificially constructed wall with grips/holds for hands and feet, used for climbing. The concept of the artificial climbing wall began in the UK. The first wall was created in 1964 at Leeds University by Don Robinson, a lecturer in Physical Education and founder of DR Climbing Walls, by inserting pieces of rock into a corridor wall. The first commercial wall was built in Sheffield. Artificial walls were being used for climbing as a quick practice environment for rock climbing, when actual rock was unavailable. Over the years, it has developed into a professional independent sport. READ MORE.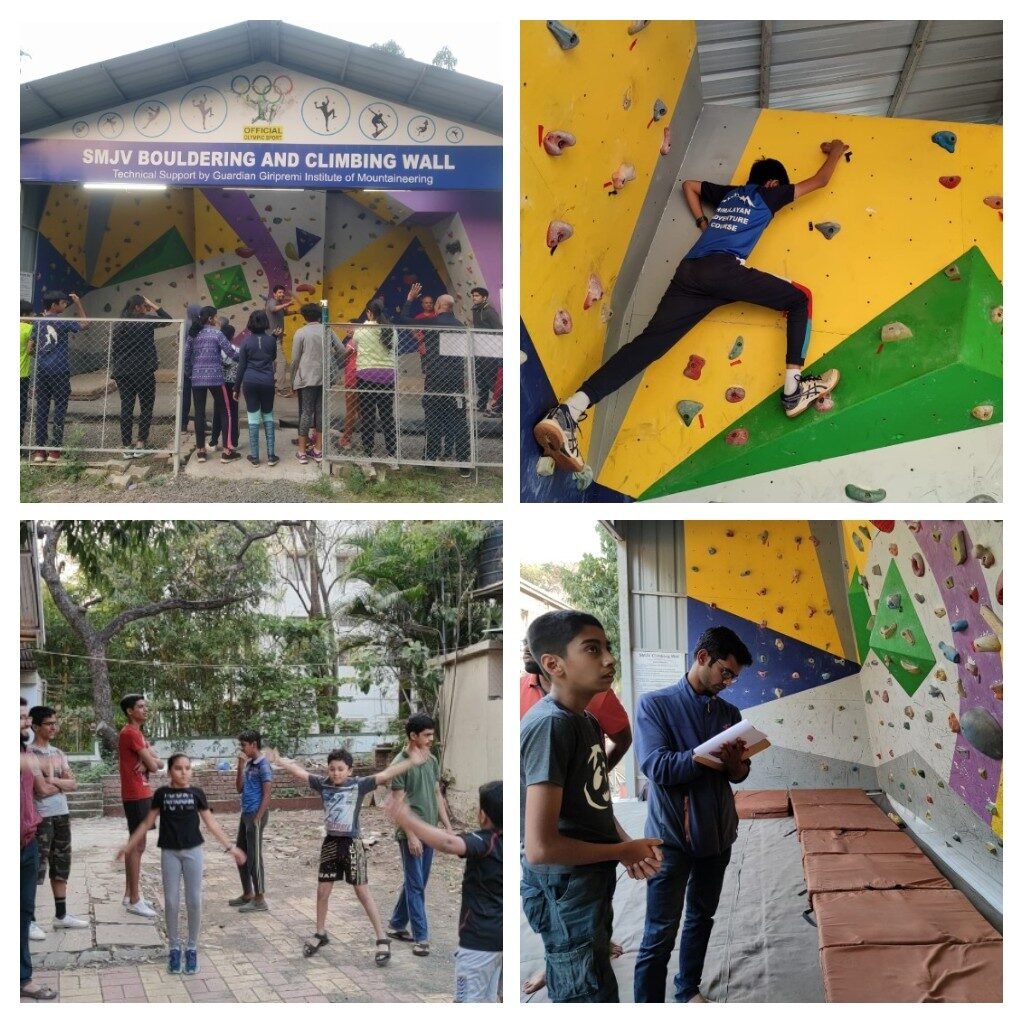 GGIM has constructed a state of the art sport climbing – Bouldering Gym at Shri. Mahaveer Jain Vidyalaya, Agharkar Road, next to BMCC Pune.
Sport Climbing is an official event in Olympics. SMJV Bouldering & Climbing Wall Facility is open for all who wish to learn this emerging sport and develop the skills to become a sound sport climber. Additionally, this indoor facility is a great place to hone the skills of Rock climbing.
Benefits of Climbing  
Improvement in flexibility & Provides high core strength workout
Builds muscular endurance
Climbing is considered as a dynamic meditation, as focused & swift movements involved in climbing, require calmness and concentration of mind.
It is a community sport and helps sensitize caring attitude among the climbing team.
Want to make your own home wall?
GGIM is specialized in constructing, fabricating and installation of climbing walls. Both indoor as well as outdoors. Please take a look at this video for indoor climbing wall facility at home.
If you wish to build an outdoor climbing wall in your school / corporate hub / sport complex premises, please take a look at this brochure here.
For more details, you can contact us at 9822323147 / 9769302934 || ggimpune@gmail.com

GGIM Climbing Wall Projects