GGIM's Summer Adventure Course for Kids (10 – 16 yrs)
Schedule:
Batch 1 – 1 to 3 May 2023
Batch 2 – 3 to 5 May 2023
Batch 3 – 5 to 7 May 2023
Course fee:
Rs. 4,800 (Pune kids)
Rs. 5,200 (Mumbai kids)
( 1 Review )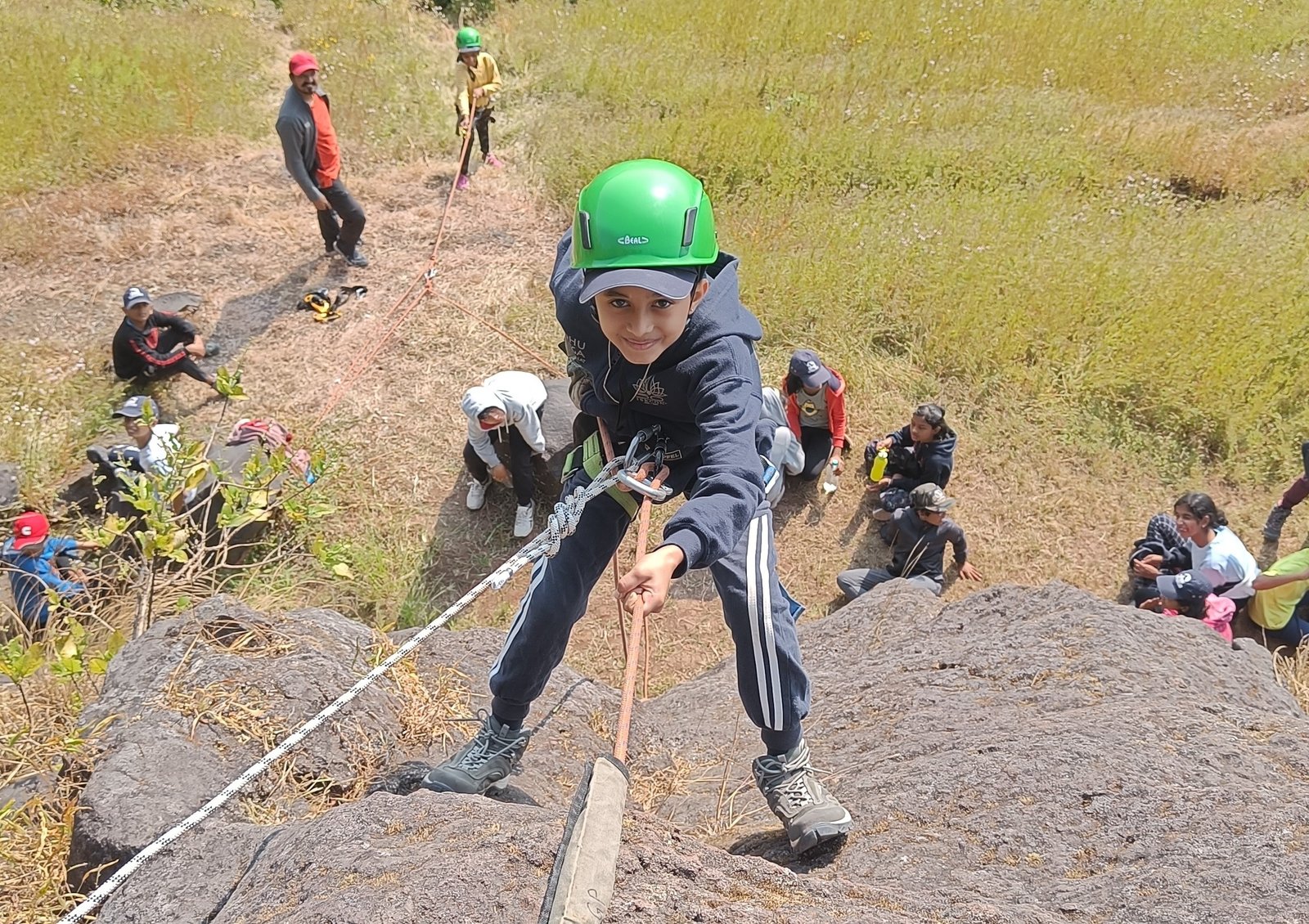 Winter Adventure Course
Batch 1 -23 to 25 Dec 2023
Batch 2 – 27 to 29 Dec 2023
Course Details:
Batch size: 35 seats
Age group: 10 to 16 yrs
Location: Kusur Plateau
Course fee: INR 4,800
( 0 Reviews )

Adventure Education
Not all classrooms have four walls. ANU program is an excellent example of it, learning with nature. Well thoughtout and most importantly, well executed under the guidance of experienced instructors (dadas and tais of GGIM). Thank you GGIM and keep it up.
Amol Palsodkar
ANU students parent

Elbrus Expedition
I enjoyed the expedition to the fullest and the facilities were out of the world. From safety and high success rate point of view, GGIM is at its best.
Jay Kolhatkar
Businessman
Basic Rock Climbing Course
Excellent course for every rock climbing enthusiast. Extremely thoughtful content and equally wonderful execution.
Mahesh Pawar
Advocate, High Court Mumbai

Everest Base Camp Trek
I benefited a lot from GGIM's guidance.If anyone plans to do EBC,I highly recommend doing it with GGIM. They are the best!!
Nikhil Apte
EBC trek participant

Avhaan Nirmaan Udaan
I`m one of your biggest fans and as a parent I think you are doing a fabulous job!
Ritu Chawla
Parent